There are two versions of the Dr. Passport® app.
Personal version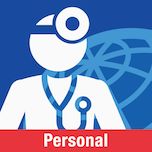 The Personal version is aimed at private individuals. English and Japanese are available by default, while other languages can be added via in-app purchase.
Corporate version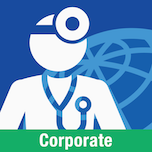 A welfare/service tool for businesses to provide to visiting staff from overseas or foreign staff residing in Japan. Also useful for companies who regularly have staff working in foreign countries.
Corporate version features
Designed for workers who may be spending an extended time abroad with children family members who do not have access to smartphones or tablets, and allows users to save the information of multiple individuals.
The app can be downloaded for free from the Apple App Store and Google Play, with corporate version features accessible through IDs received from the subscribing corporation.
Usable languages and subscription period (monthly basis) can be configured prior to subscription
Prices depend on the terms of subscription and the number of IDs required
As the OEM, we can offer a customized version of the app for corporate use
Please contact us for more information.
Personal version


Corporate version


Free / Paid
Paid app
Free for download
(need paid subscription – contact us for details)
Maximum numbers of supported languages
13
(Japanese, English, Simplified Chinese, Korean, Spanish, French, German, Russian, Portuguese, Thai, Indonesian, Vietnamese, Malay)
Supported Languages
Japanese, English

other languages can be added by in-app purchases
All languages

available languages can be manually configured by activation ID system
Can register multiple users